Roger Osorio
I help disengaged 9-to-5ers launch a side hustle that fulfills them
so they don't have to quit their job.
Hi, I'm Roger
Early in my career, I discovered that I had my own definition of success and it looked nothing like the traditional version I inherited. Inspired to pursue success on my terms, I made the scary decision to quit my corporate job and launch my first reinvention. Navigating my way through the Great Recession, I learned how to make the impossible possible by going from national account sales manager to a high school math teacher without any teaching credentials or relevant degrees.
On my journey, I also learned how to turn terrible setbacks, like getting fired and laid off, into life-changing opportunities like becoming an international speaker, an executive coach, an Ivy League instructor, and an entrepreneur.
After getting laid off during the pandemic for the second time in my career, I wrote and published my first book, The Journey to Reinvention: How to Build a Life Aligned with Your Values, Passion, and Purpose, a bestseller in 3 categories.
Throughout my career, I have had the honor of helping educators, students, executives, founders, aspiring entrepreneurs, tech professionals, athletes, and many more to take their ideas, goals, and dreams from concept to creation!
Today, I am the founder of The School of Reinvention, a community-based reinvention platform where I help people unleash their best selves and build their best lives.
Speaker
Book Me For Your Next Event
Reinvention Coach
Let Me Be Your Guide
Author
Start Your Journey Today
Want to preview the book?
Sign up to receive chapter 1 for free!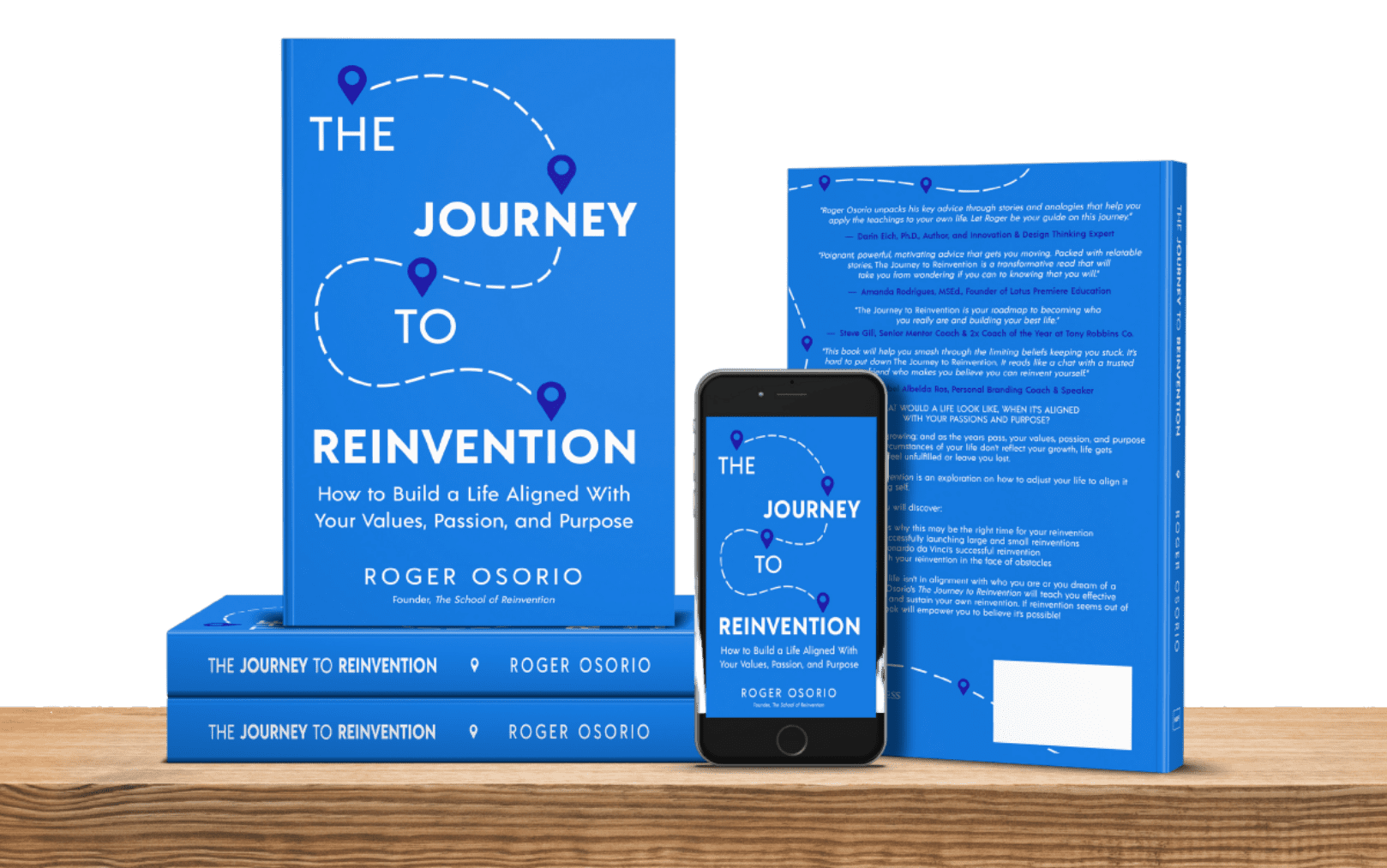 Lessons learned
from my Journey to reinvention