Children are Awesome. Let's Keep Them That Way.
Reading Time:
2
minutes
Kids are awesome, even when they don't seem to be.  There is absolutely nothing wrong with them.  What we do and say to them are the only things that can ruin that perfection.  Alternatively, what we do and say to them can also make them even more awesome.
Kids just want to play, have fun, learn, be inspired, be heard, try new things, come up with great ideas, have those great ideas heard, be cared for, care about someone, run around, crash in and out of love, run passionately after crazy ideas, challenge the status quo, be given a chance to succeed, have someone believe in them, have someone find the genius in their ideas and words, have deep and meaningful conversations, be rebellious, be fearless, be vulnerable, and most importantly, be awesome.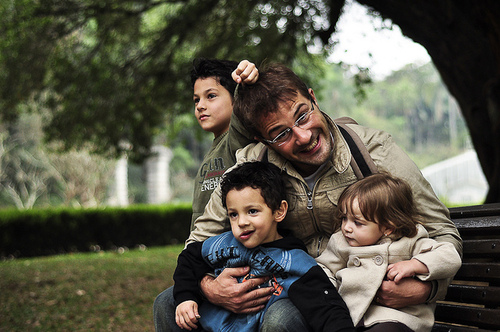 Essentially, kids are everything we want to be and spend lots of money to try to become through self-help books, coaches, psychologists, motivational speakers, conferences, workshops, etc.
As teachers, parents, and citizens, it is our opportunity and responsibility to help them become the awesome adults they can become.  It is our opportunity and responsibility to: listen to their ideas and problems; support them when they try and fail; encourage them to fall madly in love again after heartbreak; support their subsequent events after failure; give them a chance even when we don't think they stand a chance (they will surprise us); help them believe in something again even after they were let down; not tell them I told you so; inspire and motivate them; redirect their rebellious behavior towards situations that need that kind of behavior; look for and encourage the genius in their words; teach them what they want to learn; help them find something they can be awesome at, even if just for the short-term; be delicate when they are vulnerable; buy them a burger and have conversations with them for hours; and most importantly, believe they can be awesome.
So it's really up to us as teachers, parents, and citizens.  Children are ours to ruin or make great.  Let's focus our efforts on the latter.  It's really that simple.