How a Life Theme Drives Fulfillment & Happiness
Reading Time:
2
minutes
I saved this quote on my Kindle almost 10 years ago. It taught and empowered me to always experience my work – successes and failures – as worthwhile and fulfilling. This was especially important on my journey to reinvention where the road is not paved for you. A life theme can become your north star in certain periods of your life or for your entire life.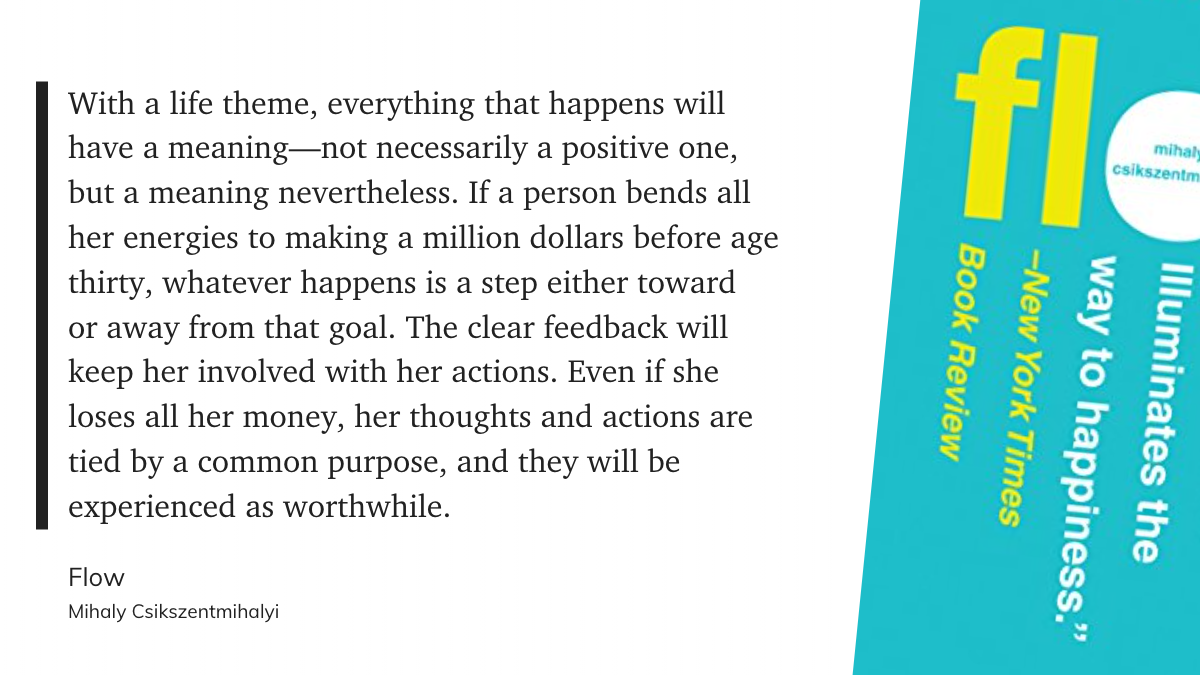 This idea applies to the bigger life goals as well as our day-to-day work.
Here are a few ways a life theme served me along my journey to reinvention.
? When I taught math, my "theme" was guiding my students to the finish line of a problem, chapter, or course. Today, the same goes for my students at UPenn and Sarah Lawrence College. Everything I do, all actions, steps, and missteps are relative to that theme.
? In my coaching practice, my "theme" is to guide my clients to ultimate clarity on what they want, what has happened, and what they plan to do next. I know that clarity will empower them to succeed. Everything I do in a session is in service of that theme. Some things work out and some don't, but it's all in service of that theme.
? When I left a stable and successful corporate career in 2008 to reinvent myself, my theme was to help people grow in the goals, skills, and pursuits that mattered the most to them. I didn't quite know how I was going to do this, but I knew my "life theme" and I found as many ways as I could to get it done. This life theme has led me to serve over 200,000 people as a speaker, teacher, coach, entrepreneur, and writer.
Biggest Lesson I Learned About a Having a Life Theme
? It's not about HOW you live your life theme, it's all about making progress towards that life theme. A life theme drove me to reinvent myself into anyone I needed to become in order to help people grow in the goals, skills, and pursuits that mattered the most to them. It wasn't about becoming a speaker or a coach or a teacher or anything else. It was about finding as many ways necessary to live by my life theme.
Zoom out for a moment. What are some of your life themes? Or what do you want your life theme to become?