Is EdTech an Epic Fail?
Reading Time:
3
minutes
First of all, let me start by saying I love tech!  I embrace it and always stay on the lookout for new apps and new devices that can add value to my life, business, and activities.  Many of my friends ask me for ideas on what tech solutions might be a best fit for them.  This is precisely why I am writing this article.  The key to what I do for my friends is finding what tech solutions are a good fit.  The fit I am looking for is that which exists between lifestyle, habits, needs, and solution attributes.
Which brings me to education and edtech.  School staff and faculty often ask me how they can integrate technology into their curriculum and classes.  In some of those cases, they already have the technology purchased and need to know how to integrate it.  Unfortunately, this is often already doomed because the wrong question was asked.  This creates the proverbial problem of putting the cart before the horse.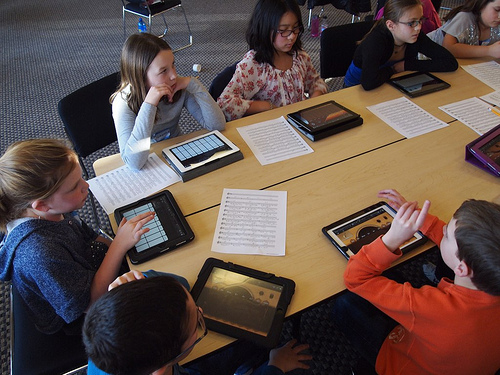 The question we need to be asking is how can we best leverage technology to meet our objectives.  This question is radically different from the one that is most often asked because it suggests that technology is simply the tool driven by the existing objectives of the school.  Not only does this question position schools to enjoy the benefits of technology in alignment with their particular needs, but it also positions edtech entrepreneurs to develop and deliver more effective solutions.
Let's take a look at a story that most may have heard of over the last several months, which isn't that different from other cases.  The Los Angeles Unified School District bought the biggest cart they could find – a $1 billion iPad initiative – and put it right in front of the horse.  The initiative was so monumental that the district didn't really even stand a chance of pushing it through.  What the school district failed to ask was how they could leverage technology to address their achievement objectives.  Instead they asked what the best edtech device was and bought a lot of them.  Now came the real challenge, they had to find a way to integrate it into the system.  That meant training the teachers, but 3 days of training just wouldn't cut it.
The iPad is the type of device that can change how the game is played almost entirely, which requires a radical restructuring of how the school district operates and delivers education.  Unfortunately, these changes were not made and probably could not be made so easily in a public school district.  Empowering students with a device like the iPad means you can learn 24/7 just like the smartphone empowered professionals to work 24/7.   To that end, school needs to be designed quite differently for a tool like the iPad to maximize the realization of its potential.
So is edtech an epic fail?  No, edtech is definitely not an epic fail.  However, the questions we have been asking of it are an epic fail.  And that's ok.  We simply need to begin asking the right questions of edtech.  We need to let our objectives, operational strategies, and school/community cultures drive the use of technology, not the other way around.  And if edtech founders can design and develop from this position, they will become better designers of solutions for their target market.
How might you leverage technology today in your own life?  Don't think about using that cool app that all of your friends are using.  Instead, decide what needs to get done and ask what app might help you perform that activity more effectively and efficiently.  The same goes for schools.