New Experience #3 – Visiting Rue Lafayette in Lafayette Square
Reading Time:
3
minutes
Two weeks ago, at the invitation of a friend, I visited a part of St. Louis that I have never been to – Lafayette Square.  This is one of the oldest neighborhoods in St. Louis with a great deal of history.  It seems this area has been through a roller coaster ride of boom and bust.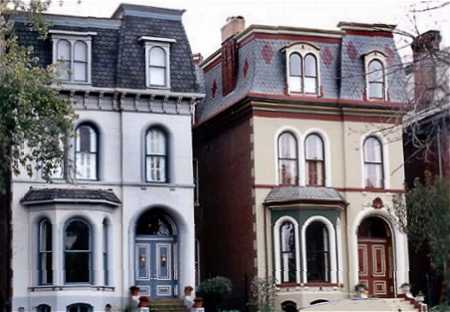 The park that comprises the center of Lafayette Square is the oldest public park in St. Louis.  In 1896 a tornado significantly devastated the neighborhood and it wasn't until the 1970's that people began buying up and renovating the old homes. 
As of 2006, the neighborhood has been mostly restored and has a lot of interesting shops and restaurants.  My friends and I attended an event at Rue Lafayette, a local coffee shop with a world of character, literally!  Rich in French flavor, the coffee shop is owned by a couple rich in cultural experiences and backgrounds.  Araceli, the wife, is from Uruguay and has lived in Argentina, Italy, and San Francisco.  Her husband, Richard, is a St. Louis native and a Social Historian that collects arts and antiques.  Together they run a great coffee shop where you can expect to feel at home.
A great treat to the evening was meeting famed French chef, Marc Felix, who prepared a delicious array of dessert treats.  I wish I had pictures to share but I was too busy eating them!  For many years, Marc Felix was the Head Chef at the famed Oak Room in the Plaza Hotel in New York City.  After a successful experience in that role they promoted him to Executive Banquet Chef for the entire Plaza Hotel.  If you are interested in learning more about Chef Marc Felix, visit his website at www.marcfelix.com.
Here are some pics of Rue Lafayette (you can follow them on Twitter at @RueLafayette)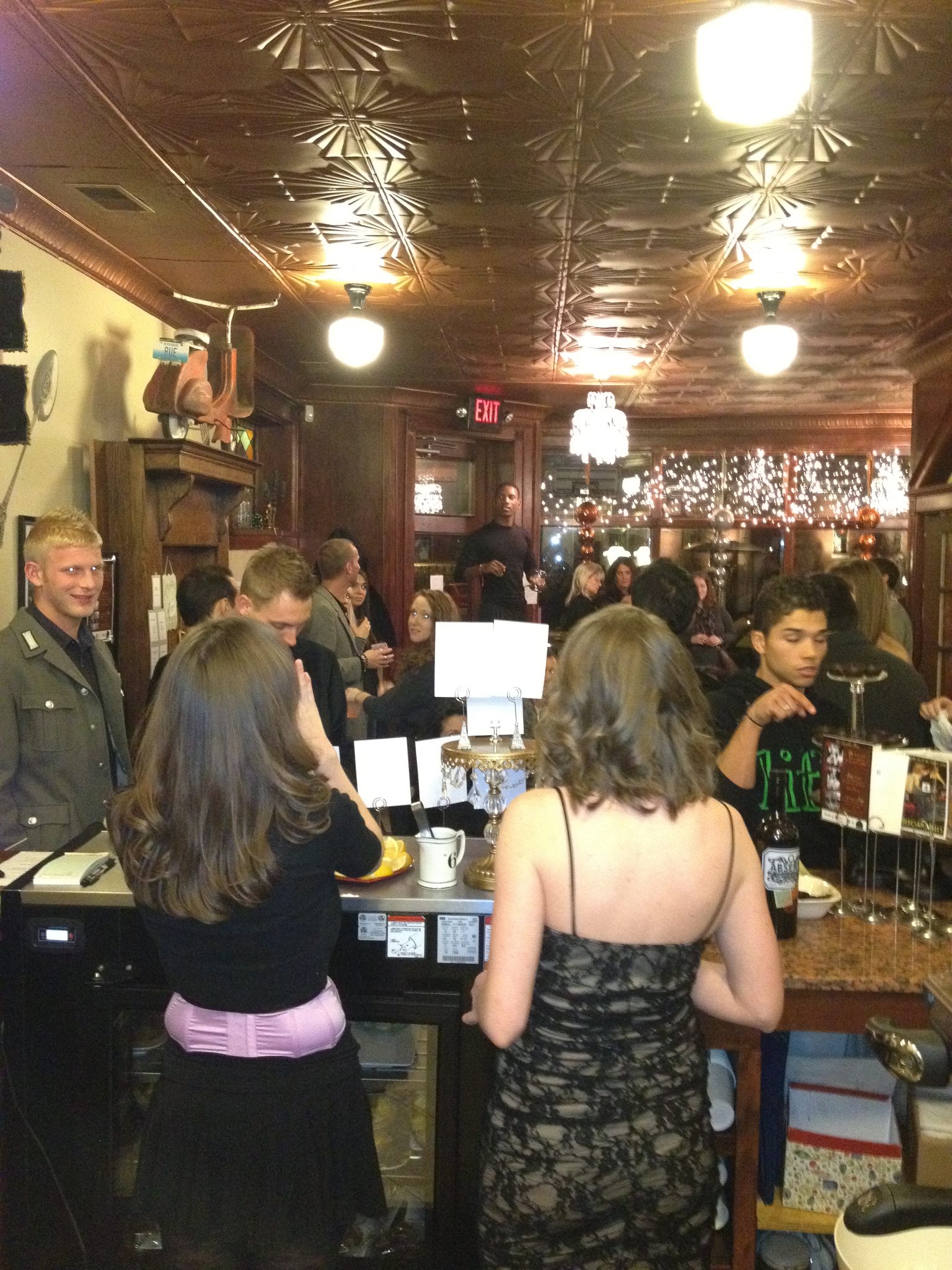 In the picture above, the gentleman on the right pointing at something is professional soccer player, Brandon Manzonelli (@BrandoManzo), formerly of Villarreal CF of La Liga in Spain and New England Revolution in Major League Soccer (MLS).  I was introduced to him by a mutual friend.  Unfortunately, it turns out he scored his first MLS goal against my New York Red Bulls – I decided to forgive him, haha.
If you look carefully, he is wearing a sweatshirt that reads "lif_".  Attending this event with him was his good friend Robert Hieken, Founder of Lif_, a clothing company emphasizing the fact that "life is short", hence the cut off of the word life in their company brand.  Robert is all about making the most of life, however short it may be.  He is a very interesting up and coming entrepreneur in St. Louis.  Check out some of their designs on their Facebook page.
Last but not least, much thanks goes out to the fabulous staff at Rue Lafayette for hosting a wonderful evening!  Most of them are included in the picture below.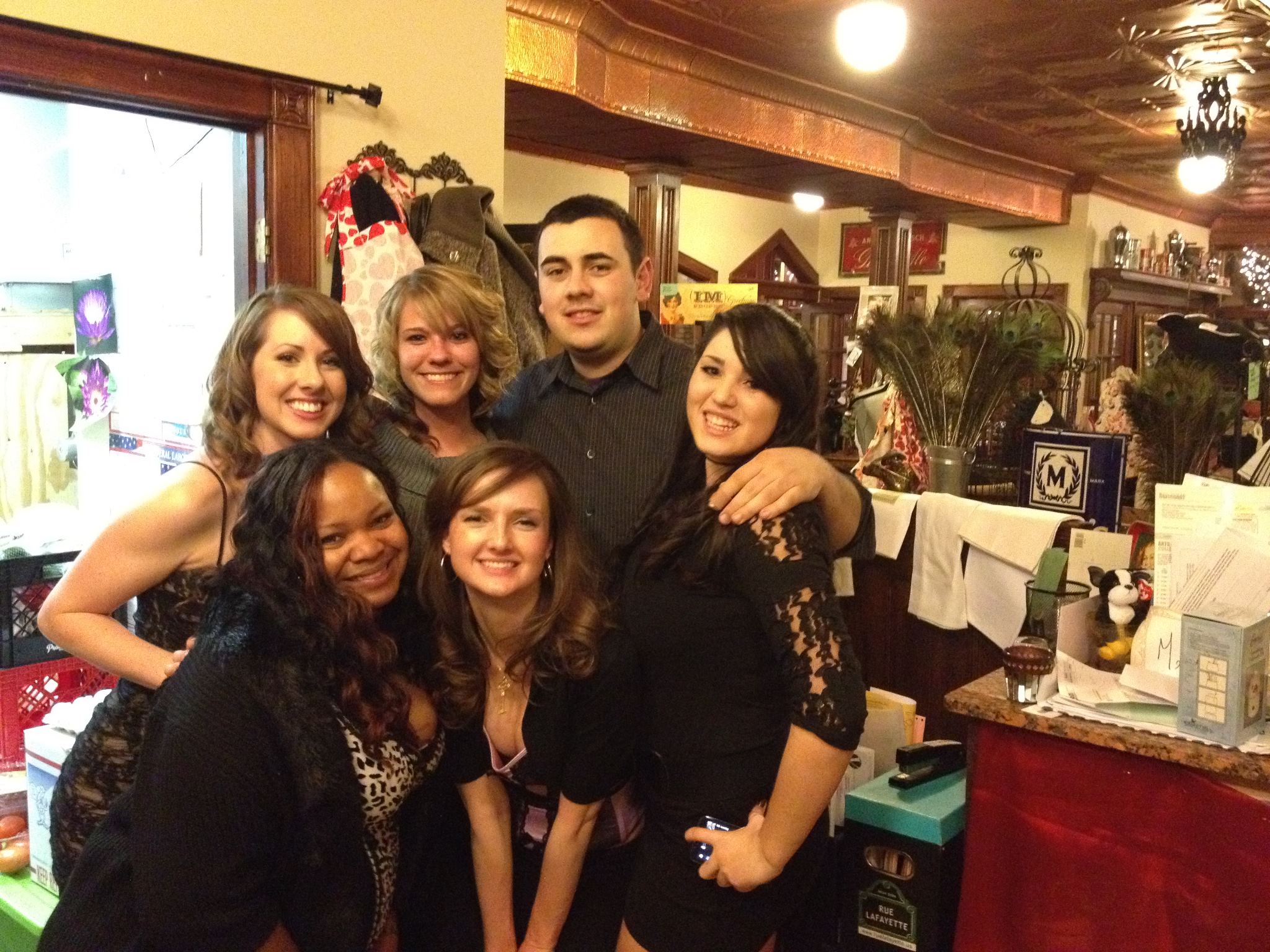 Overall, this was a fun learning experience.  I look forward to visiting that part of town again soon.