10 Books to Build Your Dream Career!
Reading Time:
7
minutes
Mindset by Carol Dweck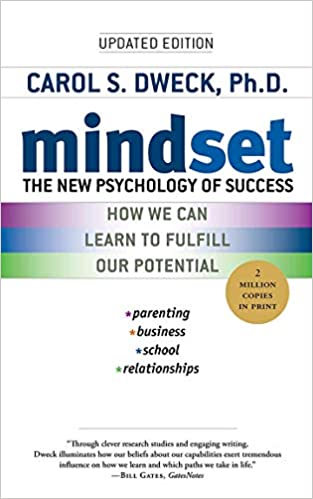 In this book, Professor Carol Dweck of Stanford University talks about the psychology and science of motivation and success. She distinguishes between two types of mindset: fixed vs. growth. And she shares strategies for developing your growth mindset in various areas of life.
This book was critical to my success both personally and professionally.  As a teacher and coach, I have been applying the principles learned in this book and her original research for over 10 years.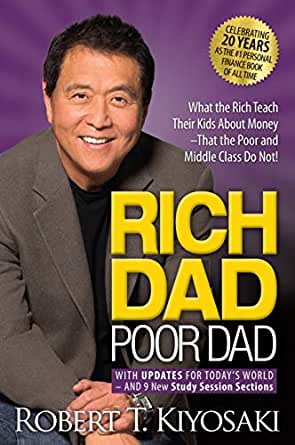 In this book, Robert Kiyosaki shares with readers a powerful mindset for building true and sustainable wealth. There is a massive difference between being rich and being wealthy. Whether you choose to work for a company or start your own, his ideas and strategies will help you create the financial conditions for pursuing anything you want in life.
This book helped me realize the way I thought about money was holding me back from achieving the career I wanted.  Since reading his book, I have also read Cashflow Quadrant, a great follow-up. Together, these two powerful books will help you build the mindset of someone that can build a dream career or business.
This classic, one of the best selling books of all time, helped me learn how to work with people to help drive massive change in their lives.  Dale Carnegie spent decades teaching people how to work with people in a way that creates powerful relationships and opportunities.  
I read this book back at Penn State University and it was one of those books became a part of me.  It has served me in any job or business I have been a part of and continues to guide me.  The principles he teaches are timeless and I know you'll be impacted by this book.
Building a dream career will require you connect with and influence people in meaningful ways in order to create opportunities where none existed. This book will empower you with the strategies for building long-lasting and fulfilling relationships that pave the way for a lifetime of success.
Flow by Mihaly Csikszentmihalyi
Mihaly gifted the world some of the most important research on happiness and fulfillment. When I was working on my masters degree in psychology, many of the papers I read cited his original work. That proved to me this guy was the real deal!
His research led him to discover a state of being that he ultimately called "flow."  This state is when we are so engrossed and focused on a task that we don't even notice time passing or people trying to get our attention.  Some call it being "in the zone."  According to Mihaly, this is when we are performing at our best and are also at our happiest. 
Dream careers have a great deal to do with happiness and fulfillment.  This book will help you be more intentional about how you engage in the work you do so that you can be at your best and derive maximum fulfillment from it.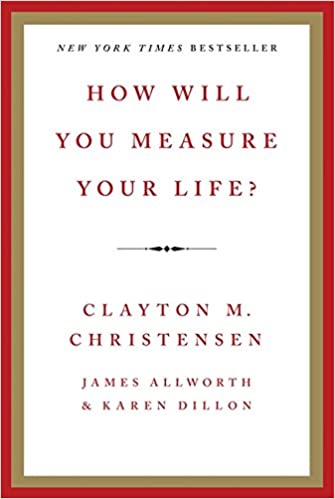 The late Clayton Christensen was a world-renowned expert on disruptive innovation. He was one of the first to coin the term disruption, which we totally take for granted today. After decades of growing his own businesses and teaching at the Harvard Business School, and after nearly dying from a stroke, he was inspired to write a very different kind of book.
In this book, he takes the business theories and ideas he taught and uses them to evaluate our own lives instead of our businesses.  He challenges us to think about how we want to measure our life when we start to face our own mortality.  This book is powerful and will help you think about life the way many wish they had after it was too late.  Clayton passed away in January 2020 after a long battle with cancer.
Eric Ries is a serial entrepreneur and tech startup founder who took the time to document his journey to building a startup and publish his insights in this book. This book teaches the strategies he learned from building his own company and he offers a new way of building companies different from the one taught just a couple of decades ago.
One of the most important frameworks in this book is called "build-measure-learn" and he refers to running as many of these BML cycles as possible in order to develop our products.  However, this framework is powerful when building anything in our lives, including our dream careers. 
Life is about building (i.e. testing or trying something), measuring to see how it worked, and then learning something new ahead of trying again.    
Peak by Anders Ericsson and Robert Pool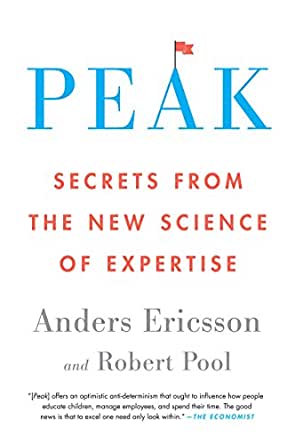 Dr. Anders Ericsson is one of the leading researchers on the science of mastery and expertise. He has studied and discovered strategies for how to become great in any area you choose and shares this in his book.
Performance is a key part of building your dream career and knowing how to leverage the science of mastery in your favor is going to be critical to your success.
As a teacher, I use his strategies to design optimal learning experiences and as a speaker and coach I leverage them to improve my own performance.  This book will teach you what it takes to become great in any career you choose!
Role models are critical for success because they give us an example to follow and most importantly, show us something is possible. For me, one of my greatest career inspirations was Leonardo Da Vinci.
Da Vinci is one of the greatest examples of a dream career because he spent his life following his curiosities, developing ideas around them, and pivoting from one job to another with incredible confidence.
Da Vinci lived and worked as he pleased and never worried about money or fame.  As a bastard child, he was not rich nor inherited much from his father.  However, both both money and fame found their way to him because he was literally living a dream career and performing at his best.  Allow Da Vinci to show you what's possible.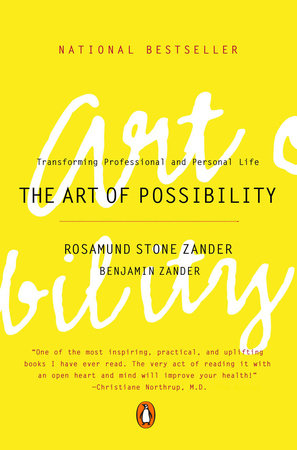 Ben and Rosamund Zander wrote an incredible book on what it means to think in terms of possibility. This book taught me how many self-imposed limitations I was living with and where they were affecting me.
The Art of Possibility teaches us to think and see the world without boundaries or limits so that you can focus on making it a reality. Some of the greatest performers in the world today think in terms of limitless possibilities. One of my favorite footballers, Cristiano Ronaldo, always says, "nothing is impossible, NOTHING!" Another way of putting that is "anything is possible."
Learn how to expand your vision of possibilities by reading this life-changing book by the Zanders.  
This short book is on the nightstands of many of today's top athletes. Tim Gallwey's book teaches powerful insights about achieving peak performance, beyond the sport of tennis.
This book teaches us strategies for tapping into and unlocking the best performer in all of us. The examples and lessons you'll read about in this book will start to connect with various examples in your life.
This book helped me learn powerful and effective strategies for not only improving my performance in anything I do (i.e. sports, work, business, career, etc.) but also for how I taught high school and middle school math.
This is a short but powerful book that you should make sure to keep near you at all times.