How a Tech Exec Reinvented Himself into a Restaurateur
Reading Time:
5
minutes
A couple of weeks ago I had the opportunity to sit down with, Nick Verses, owner and operator of BarDough, a bar and restaurant in the heart of Hell's Kitchen (NYC). We talked about keeping his business alive during the pandemic. He also shared with me how, after 26 years, he went from being a tech executive to a restauranteur. In order to reinvent himself successfully, Nick realized he was going to have to learn about and master the restaurant business quickly.
One of the Keys to Mastery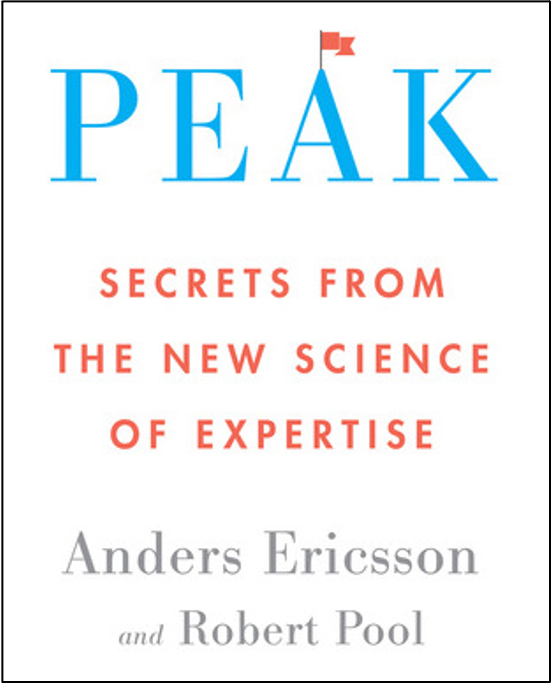 According to K. Anders Ericsson, Swedish psychologist and researcher of expertise and human performance, there are certain things that set experts apart from amateurs. One of those is mental maps. Essentially, mental maps are what we form through experiences. We see how various situations, problems, solutions, and opportunities play themselves out and over time our brains collect these experiences in the form of mental maps. The more mental maps you have, the quicker and more effectively you can perform in your field.
How Professional Athletes Leverage Mental Maps
Consider the best athletes in the world for a moment. Sometimes, when we watch them play it almost seems as if they already know what's about to happen. This is how baseball players learn to swing at a ball thrown at 70+ miles per hour in their direction. They can't wait for the ball to approach them before they swing. Instead, they have to swing while the ball is still being released by the pitcher. Mental maps of how pitchers throw a ball signal to the professional batter where the ball is likely to be when it arrives.
Wayne Gretzky, one of the greatest hockey players, was quite small for a sport that benefits greatly from size. He succeeded at the highest level because he was known for always being in the right place at the right time. When asked about it, he said his secret was skating to where the puck is going to be. How did he do it? Mental maps. Gretzky was known for watching and studying countless games on television when he was younger, building a mental map database.
Another athlete, Dennis Rodman of the 6-time champion 90's Chicago Bulls team, was a master rebounder. It was as if missed shots always bounced in his direction. However, it wasn't luck that made that possible, it was preparation. Dennis Rodman watched countless games in order to study where his opponents shoot from most and which way their missed shots tended to bounce. Rodman built his mental maps this way and that allowed him to always be where the missed shots bounced.
How Nick Built His New Mental Maps
So how does this apply to a tech executive looking to reinvent himself into a successful restauranteur? How can anyone of us apply mental map building to our mastery goals?
Early in his reinvention, Nick dedicated time to working (most times as an unpaid intern) in as many roles inside of a restaurant as possible (i.e. waiter, server, runner, host, manager, etc.). By spending time in each role in busy NYC restaurants, he started building out his mental maps for running a successful restaurant. Taking this further, since he performed in multiple roles, he built mental maps from different perspectives in a restaurant environment which he later brought together as a restaurant operator. When it came time to open his first restaurant, he had experience from both the 10,000 ft view and multiple on-the-ground perspectives.
So What Stops Us from Leveraging This Effective Strategy
One of the most difficult challenges in adopting this strategy is the feeling of going backwards. Pride, ego, limiting beliefs make us feel we can't take this step backwards because it's wrong to go back. We've been conditioned to think we must always move onward and upward. However, reinvention often requires us to take a few steps back so that we can take the big leaps forward later.
How This Strategy Helps Us Launch New Careers or Businesses
During my reinventions, I had to learn to take steps back in order to learn and build new skills that I could take forward with me. I also knew that the perspective gained from these roles would help me build the mental maps that I would need in order to be successful later.
When I decided to get into education, I was tempted to take some of my ideas and simply work to launch them into an education startup. However, I felt that before I decide to "fix" education, I should spend time working as a full-time teacher. I believed that perspective would allow me to understand the real challenges and opportunities from the viewpoint of teachers.
While teaching middle school math looked like a major step backwards by some friends and colleagues, given I had just earned two masters degrees, I knew this would help me to validate my ideas and next steps. This strategy does take a little longer in this case, but the learning was significantly deeper.
Today, as an instructor for the Graduate School of Education at University of Pennsylvania, I am able to leverage these classroom mental maps when helping my students build educational startups and ventures of their own.
As a bonus, the same mental maps I built in the classroom helped me successfully:
facilitate 50 Techstars Startup Weekend events,
teach workshops,
and deliver 500+ talks to over 200,000 people around the world
Mental maps in one domain can have applications in others when you build them deeply. So keep an eye out for opportunities to double dip your skills!
How To Start Building Your Mental Maps Now
Whatever career it is you want to pursue next or new skill you want to master, start building your mental maps now. Here are some ways you can start.
Read case studies or stories of other people's experiences in that field
Read books on the great works and successful people in your field
Attend meetups, events, webinars, conferences for the new field or skill you want to master
Connect with people who have deep experience in your field of interest and learn from them
Offer to volunteer or intern within the fields you want to master
Watch and study carefully videos (where applicable) of the skill you want to learn